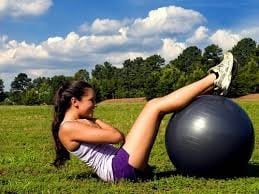 Improving Movement Through Corrective Exercises
Muscle imbalances often lead to postural misalignment. When your body is not in symmetry, your stability, flexibility, and risk of injury may increase. To strengthen weaker muscles and improve mobility, our team can design an individualized exercise program to help ease body pain in an effort to enhance the quality of life.
Corrective exercises are very helpful to people who are experiencing pain due to injury, overuse, and other types of dysfunction. To identify and correct dysfunctional movement patterns, our skilled team assesses your posture and function. The methodologies we use include the Selective Functional Movement Assessment (SFMA) and Functional Movement Screen (FMS). Upon establishing your specific movement patterns we can design a program for the purposes of reducing your syndrome.
We take into account the results of your assessment as well as your current fitness level and particular symptoms when developing an appropriate sequence of exercises. Once we have created the program, we will teach you how to properly execute the exercises. After that, we will give you a detailed plan of when and how often you should perform the exercise regimen. For more information about what corrective exercises are watch the video below or contact us.
If you would like more information about Corrective Exercises, or any of our other services or multidisciplinary approach, send us an email and the doctor will promptly reply, or call our offices below and schedule your complimentary consultation appointment with  Dr. Foglia.