Meet Our Team of Skilled Wellness Professionals
Theresa Dragotto, Licensed Acupuncturist
Theresa has been practicing for 16 years, specializing in all areas of acupuncture as well as herbal medicine. Theresa's mission is to provide the highest quality health care and service in Traditional Chinese Medicine. Some of our most popular therapies include Traditional Acupuncture, Cupping, Moxabustion, Our Acupuncture Fertility Treatment, and Pain-Free Aculaser Therapy.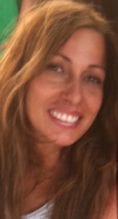 What Problems Can Be Treated by Acupuncture
Musculoskeletal Disorders
Fertility
Addiction (laser therapy to quit smoking and for weight loss).
Ear, Nose & Throat Disorders
Respiratory Disorders
Gastrointestinal Disorders
Circulatory Disorders
Urogenital Disorders
Gynecological Disorders
Psychoemotional & Neurological Disorders 
Contact Us
If you would like more information about Acupuncture, or any of our other services or multidisciplinary approach, send us an email and the doctor will promptly reply, or call our offices below and schedule your complimentary consultation appointment with Dr. Foglia.